How to save water in summer and how to save water when it is available in excess both are different topics.
We will talk here separate for both the topics as if we are thinking to save water in summer then there is no any question to have excess water.
Additionally, we look to save water where there is excess water conditions, so we can save water finally and can do help those who are striving due to water shortages.
First we will look at How to save water in summer.
How to save Water during Summer
Definitely, we will have very less water in summer season.
A big portion of water gets evaporated, hence we have less amount of water to use in summer compare to other seasons.
Looking to above point we should think in this direction and find out solutions so as to have more water to use in summer season which can serve to more and more human.
Below are some unique and free ideas where you can save water during summer season.
1. Close the lid of water tank
Usually we keep our water tanks on top floor to get sufficient water head and pressure.
sometimes, it may cause the wastage of water too.
As per natural process, the water gets evaporated at a very high rate in summer season compare to other seasons in year.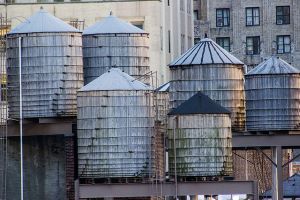 If we kept the water tank lid open in summer the sun rays contacts directly to the water inside the tank.
When water will get heated with sunrays, it will evaporate in the atmosphere.
So, we should always check that the water tank lid is always closed.
Additionally, the lid will also prevent other insects to enter inside the tank and prevent water spoiling too.
sometimes, we ignore when the lid of water tank gets detached from the tank.
It is obvious sometimes, we ignore being lack of time to get it repair or due to lack of repair facility too and nothing is negative with it.
If possible, when we observe any issue with lid, we should look to attend it immediately.
It will give us positive results in terms of preventing spoiling water and save it from evaporating.
NOT ONLY WATER TANK, WE SHOULD COVER EACH POT WHERE WE ANY POSSIBILITY OF DIRECT CONTACT OF SUN RAYS TO THE WATER.
2. Check colour and material of Water Tank while Purchase
This section is only applicable who store water in purchased water tank.
Generally, when we go to buy a water tank, we do check its price and water storage capacity only.
Here, we need to check its material and colour too, which will play a vital role while saving water in summer season.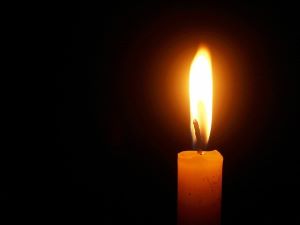 Many times we observed that, black colour is widely used in water tank with thin plastic material.
Here point is to be noted that, black colour absorb more sun rays compare to other colours.
Now think, if we use black colour water tank, obviously, in summer water will get heated inside the water tank.
once the water get heated it will either gets evaporated and get mixed in the air in form of vapour although you have closed water tank with lid.
Lid can prevent direct contact of sun rays with water.
But if you use black colour sun rays will indirectly in contact with water inside the tank.
Additionally, if you have used thin plastic material, heat transfer rate will also be high and more and more water will gets evaporated indirectly.
So better, if you consider this points along with its price and size while purchasing a water tank.
At the end, this will be convert in to a water saving opportunity in summer.
3. Drink Full Water you have to save water in summer season
Many times, specially in summer season, we keep the water bottle with us.
This is good for health also as it serves your ready purpose of thrust.
But many times we don't drink the full water in side the bottle we have, which results in to the waste of water.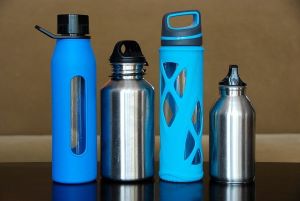 Sometimes, we drink water partially, but at the end, we often miss to drink the full water inside the bottle.
This will give two benefits
One – you can be served by the water bottle in summer season and less chances of dehydration too.
Two – If you drink full water it will be good as much you drink water it will be as much as good for your health, and there will be no chance of waste of precious water.
Sometimes, we take many number of bottles when we travel somewhere in summer season.
Here, nothing wrong with that, but please ensure to take only needed quantity of water with you in bottle.
As if you take the cold water with you, it will get warm very quickly due to outer atmosphere in summer season.
And at the end you might not use the warm water to drink too, so the additional bottle will go waste at the end.
How to save Water when it is available in excess
First of all, let me clear it to you that, there is no any excess water available, if so, why I needed to write such articles here 😀😀
There are many areas where water is merely available for their routine use.
Its also fact that, there very little areas too where water is available in excess.
So at this point, we will talk about that, how we can save water if we also belongs to that areas.
1. Habit of Water Storage
We all uses water every day and waste it knowingly or un-knowingly.
When we face shortage of water, we obviously store the water.
But when we have excess water, we should store it at that time, so we never run out the stock of water for our use.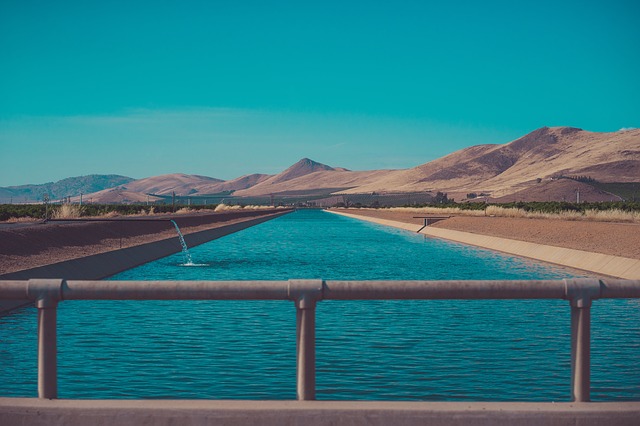 Also if we store the water, it will help not only to you by serving at the time of storage.
But It can serve others too, who are suffering from the water shortage.
Let say, you have stored some amount of water in the underground tank.
So, until you use this water, you are not going to add another quantity to it.
And that quantity of water will serve other people.
So this way you can help others too indirectly and also can save water too, as if you are not storing that water, it will flow anywhere.
And you will use additional water which could be used by others, if you store the water.
There are many ways to store water like
Underground Water Tank
Overhead Water Tank
Rain water harvesting
And many ways you can think of to save water.
In conclusion, if you are habitual of water storage, it will be good not only for you but for others too, as it will serve as a crucial quantity at the time of shortage.
2. Optimum Usage
We should use the water at optimum level when it is available in excess with us.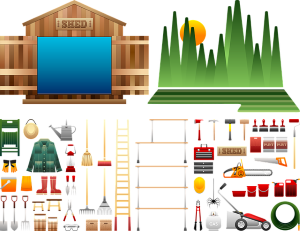 Many of us frequently failed to use the water in correct way as it is available in excess to them.
We should not forget the Water is FREE but the value it provides us is Precious.
Always drink the full water which we fill up in the glass for drinking.
Or we should take water in glass just equal to thrust, so no matter of waste.
We also can take care while bathing too, that we don't use more water than our need.
We also can check in our routine activity, whether we are wasting water or not.
And if so, we should correct our mistake, as we all use water freely when it is available with us in full quantum.
In Conclusion, only I can say that, we should value it when it is available with us in excess.
In Conclusion – How to save water during summer and when it is available in excess
Hope, will this article you will have better idea on how to save water in every situation.
There may be some missing points too, about which we may not aware.
Also you can contact us in addition, if you want to provide any input and want me to mark up that point on this website.
So that, other also can understand your thinking and we can save as much as water ensuring no any idea left to save water.
Thank you so much to read this article up to here.
For more articles you can visit home page of this website.